Summary statement on factors affecting success rates
A successful outcome, ie a live term birth of healthy baby, after ART treatment is dependent on multiple factors affecting the quality of the sperm and eggs and which in turn affect the subsequent ability of the embryo to start a pregnancy and develop successfully to term.
The most significant of these are the age of both male and female, but in particular female age. Cause of infertility can have a profound negative effect on egg and sperm quality. Other harmful factors relate to lifestyle, such as being overweight as well as alcohol and caffeine consumption and smoking.
You should be aware that not every treatment cycle will result in successfully obtaining eggs or in the development of an embryo or blastocyst that is suitable for transfer or freezing. Not every cycle will result in a pregnancy.
Also, our success rates don't reflect the complexity of cases we treat.
Fresh Embryo Transfers (IVF & ICSI, Own eggs)

– Blastocyst transfers only (excludes PGS)

Clinical pregnancy rate
Live Birth rate
Less than 30 years (n=16)
33.3%
16.7%
30 to 35 years (n=35)
48.1%
34.6%
35 to 39  years (n=26)
34.9%
25.6%
40 to 45 (n=15)
29.5%
6.8%

Frozen Embryo Transfer from own eggs

– Blastocyst transfer only (excludes PGS)

Clinical pregnancy rate

Live Birth rate

Less than 30 years (n=24)
41.9%
32.3%
30 to 35  years (n=29)
30.6%
18.7%
35 to 40 (n=36)
39.1%
26.1%
40 to 45 (n=21)
32.0%
24.0%
January 2015 to December 2017

n= the number of patients in each group.
For more information refer to the "Factors affecting success rates" information below.
For National data refer to: https://npesu.unsw.edu.au/data-collection/australian-new-zealand-assisted-reproduction-database-anzard
Factors Affecting Success of Infertility Treatment
Not every ART cycle will result in a baby, as each case and diagnosis is different.
This is due to many biological and patient factors:
Biological factors:
Inadequate response to ovarian stimulation treatment resulting in a cancelled egg retrieval.
Not every "follicle" contains an egg – some may be cysts.
Ovulation may occur before the eggs can be harvested. Once this happens recovering an egg is almost impossible.
Egg quality and egg maturity will affect fertilization rates and subsequent embryo development.
Even with mature eggs fertilization rates are around 60-70%. No fertilization is fortunately rare these days with ICSI but may happen if there are only 1 or2 eggs available.
On average 4 -5 blastocysts will develop from 10 fertilized eggs. Most commonly the ones that fail to develop to blastocysts do so mainly because of an imbalance in the number of chromosomes contributed by the sperm or egg. It may also occur because the embryos own DNA fails to activate properly to control development.
Not all blastocysts will be of sufficient quality to transfer or freeze.
Patient factors:
The most significant factor is female age.

The natural monthly conception rate is around 16% in women aged 30 and falls to 5% in women aged 40.
Older women tend to produce fewer eggs in response to ovarian stimulation.
Older eggs tend to have higher levels of chromosomal imbalances and other functional problems.
Foetal chromosomal abnormalities increases from 1 in 385 in women aged 30 to 1 in 63 for women aged 40.
Miscarriage rates increase from less than 10% in younger women (early 20's) to 50% in women 42 or more.

Older men may have higher levels of damage to DNA in their sperm affecting embryo development.
In men over 45 years of age conception can take up to 5 times longer compared to men in their 20's
Obesity in both men and women can affect fertility due to hormonal changes.
Miscarriage and other pregnancy related risks are higher in obese women. Babies born to obese women are at higher risk of adverse outcomes compared to those born to mothers in the normal weight range.
Other factors affecting sperm and egg quality are; caffeine, alcohol, smoking
The specific cause of infertility may have an impact.
The Fertility Society of Australia and Access Australia have more information regarding life style factors and interpreting pregnancy rates. A link to national results is provided below:
https://www.fertilitysociety.com.au/patients-information/
http://access.org.au/
https://npesu.unsw.edu.au/data-collection/australian-new-zealand-assisted-reproduction-database-anzard
We have so much confidence in our clinic we are now offering all patients undergoing IVF cycles an unbeatable guarantee for total peace of mind!
If there is not a viable pregnancy on the first stimulated IVF cycle, you will be guaranteed no out of pocket costs on a second subsequent IVF cycle with us at Coastal IVF.
Make An Appointment
Don't wait – start your journey today!
We're here for you the entire way. 
IVF & Fertility Success Stories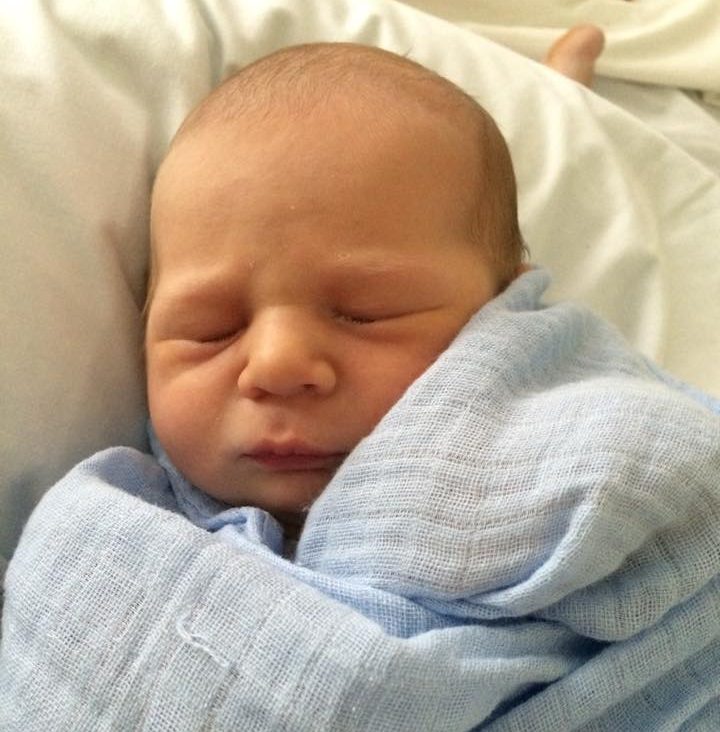 I'll forever be grateful for the day my mum suggested dr stokes… This little face wouldn't be here otherwise!
Success Story: Emma & Susan, Same Sexed IVF

admin

2020-10-12T13:20:57+10:00

Success Story: Sharon & Drew, Babies After Vasectomy

admin

2020-10-12T13:20:15+10:00

Success Story: Angela, 42, Single

admin

2020-10-12T13:20:44+10:00