We've been ranked Queensland's most successful clinic for women under 35.
Coastal IVF is proud of it's success with complex cases & patients who have had unsuccessful treatment at other clinics.
This makes us even prouder of our recently published success rates against national averages.
Recently, the yourivfsuccess.com.au website was launched and heavily reported on across Australian media outlets.
This was not without some controversy, as while the site helps couples and individuals seeking treatment compare clinic success rates, and determine their potential success based on a basic survey, the results & benchmarking does not take in consideration the rates in comparison to complexity of case or the individuals potential success rate based on the experience of their chosen clinic.
This means clinics who take on more complex cases may have lower published success rates, but successes in cases that are classed as more complicated or less likely to succeed compared to clinics that do not take on complicated or previously unsuccessful cases.
At Coastal IVF, we're proud to treat complicated cases and often help patients who have not had success elsewhere see positive outcomes.
This makes us even prouder of our recently published rates.
In some cases our clinic is outperforming the national birth rate by double!
We also have far less cancelled stimulated cycles (2% vs 8% national average).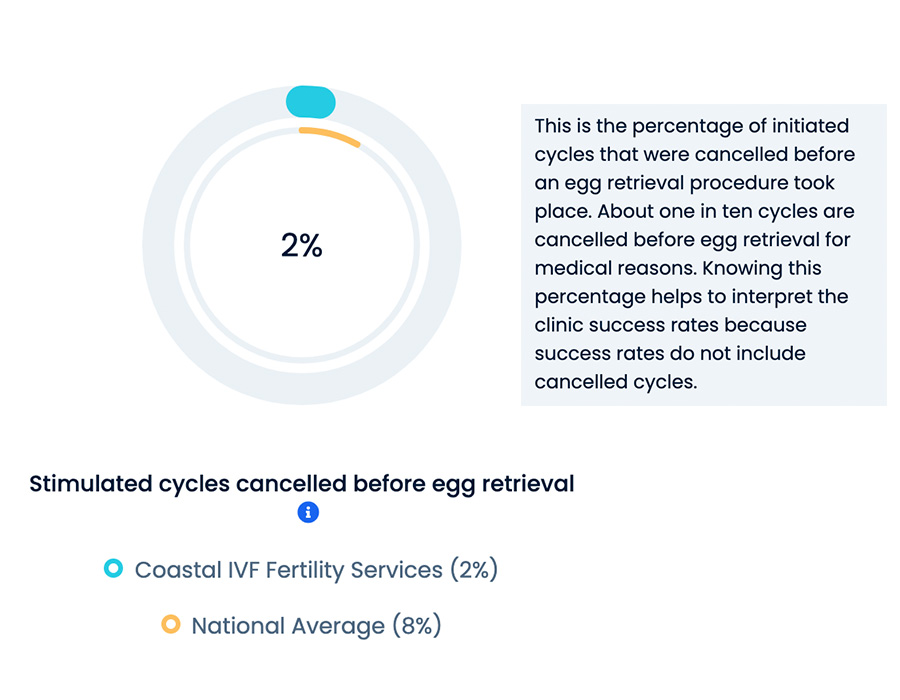 Whilst these results are exciting and something that makes our team proud of our commitment to our patients success, we still firmly advocate for couples and individuals that are seeking to start a family, to talk to a professional clinic and undergo thorough individual investigations before they allow an online test such as the one on the yourivfsucess.com.au website to determine their outcome.
At Coastal IVF, we complete a thorough diagnosis of each couple's fertility & health to ensure the best success in treatment. Where possible, and where couples are able to succeed with other treatments, we avoid costly IVF cycles for our patients whilst still delivering the highest possible success.
QUICK LINKS
07 5443 4301
(+61754434301)

Coastal IVF,
Level 4,
Esplanade and Second Avenue,
Maroochydore,
(Sunshine Coast)
QLD, Australia
| | |
| --- | --- |
| Monday – Friday | 8:00am – 4:00pm |
| Weekends | Closed |
| | |
Success Story: Emma & Susan, Same Sexed IVF

admin

2020-10-12T13:20:57+10:00

Success Story: Jake & Sarah

admin

2020-10-12T13:21:12+10:00
Make An Appointment
Don't wait – start your journey today!
We're here for you the entire way.