Knowing Your Fertile Window
Unfortunately for some, falling pregnant can be very difficult and a highly stressful time.
Understanding ovulation and your 'fertile window' (the time period that you can spontaneously conceive) may help you to fall pregnant.
It is estimated that around 10-20% of couples will not conceive after 12 months of trying. Majority of these couples will have identifiable causes for their impaired or "sub-fertility". With a proper diagnostic workup these causes may be identified and treated – most of the time without the need for IVF!
Did you know?
Sperm can be found in the fallopian tube (the site of fertilisation) as early as 5 minutes after intercourse and can survive there for up to 5 days!
An egg on other hand can only be fertilised for 12-24 hours after ovulation (the release of the egg from the ovary)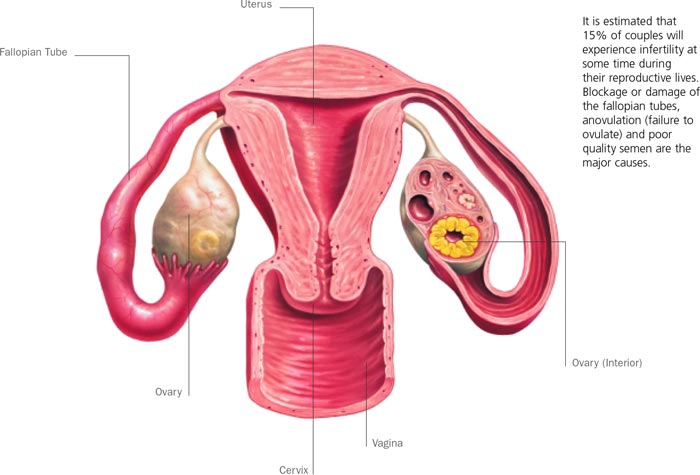 The fertile window begins 5 days prior to ovulation and ends the day after.
However, the highest pregnancy rates (~30-35% chance) occur when intercourse happens 1-2 days before, or on the day of ovulation.
Intercourse at this time results in the greatest number of viable sperm present in the fallopian tube.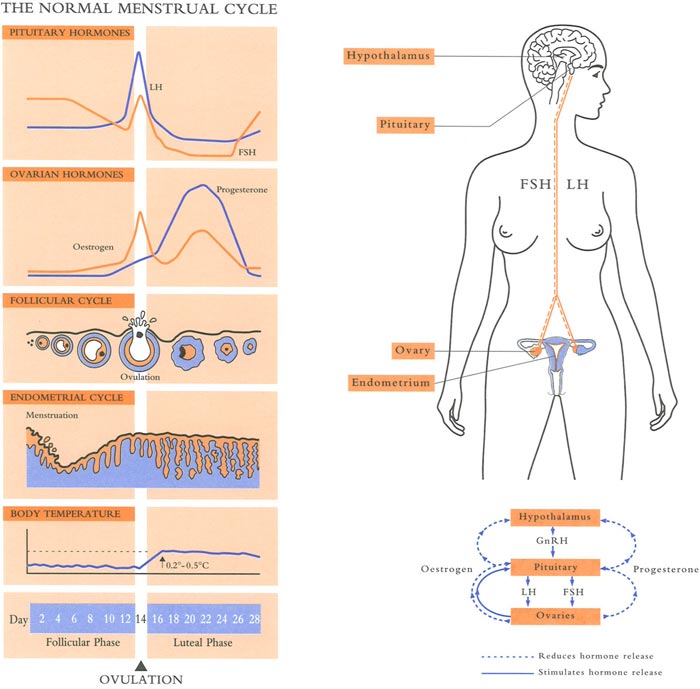 How Do I Know When I am Ovulating?
Cycle Charting

Charting your cycle is useful to estimate your fertile window. There are many free apps that do this for you.

Ovulation generally occurs ~14 days before your next expected period. However this may vary a few days between individuals and even between each cycle.

If you have a short, long or irregular cycle then it unlikely you are regularly ovulating. See one our doctors today to investigate why this may be the case.
Home Ovulation Tests (Urine LH Kits)

Accuracy is usually >90%, they cost ~$2-5 per test.

If a patient chooses to use these, we suggest starting around 2-3 days prior to expected ovulation (see cycle charting above).

A positive test indicates ovulation is likely to occur within 24 hours.

*Unfortunately ~7% of women may have false positive results due to high baseline levels of LH (e.g. women with PCOS).
Symptoms of Ovulation

In the late follicular phase (just prior to ovulation), rising oestrogen levels cause an increase in stretchy clear cervical mucus.

Some women may notice unilateral pain or cramping around the time of ovulation.
What About Timing Intercourse?
Maximal sperm numbers (and function) occurs after ~1-3 days of abstinence (and even up to 7 days normal sperm parameters)
Shorter intervals may be associated with lower numbers a

nd longer intervals with more abnormal or dead sperm.
For this reason (and those above) we generally advise intercourse every 1-3 days around the time of your fertile window.
However, trying to conceive is already stressful enough, so we believe it is most important to focus on retain a healthy normal relationship and sex life.
Follow these links for more information on Understanding Your Menstrual Cycle and Knowing Your Fertile Window
Make An Appointment
Don't wait – start your journey today!
We're here for you the entire way.